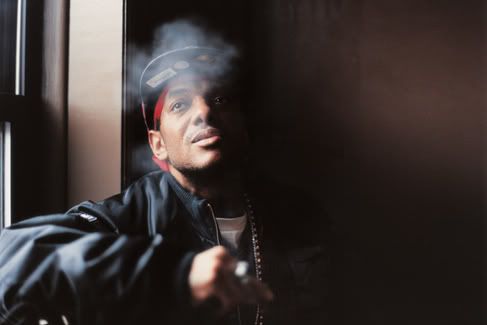 Prodigy's three year prison sentence on unlawful gun possession charges has not broken the Queensbridge rapper, who guarantees he'll be a more focused MC upon his release.
In an exclusive brief phone interview with
AllHipHop.com
, Prodigy detailed how he's been using his incarceration to sharpen his mental faculties and mentor fellow inmates, particularly young minorities.
"I'm just taking it easy, day by day serving my time like a man. Doing what I gotta do," Prodigy revealed to AllHipHop.com. "I read books everyday. kick it with some of the younger inmates in here, passing books on to them. [We] pick each other's brains."
Prodigy, real name Albert Johnson, was sentenced to three years in prison last October in a plea bargain deal for his third gun possession charge.
In April, he released the highly anticipated H.N.I.C. Pt. 2, which featured lyrics heavily influenced by Prodigy's belief in New World Order conspiracy theories such as the Illuminati.
Prodigy promises the fans a more focused Pee upon his scheduled 2011 release, as prison has allowed him to reflect on past mistakes and given him the opportunity to brainstorm potential collaborations, a comeback tour, a autobiography, and possible remixes to H.N.I.C. Pt. 2.
"When I get back out there in the real world it's gonna be on," Prodigy declared. "[I'm] much better, much wiser [than before the incarceration]. It's going down, trust me."
Prodigy's latest album H.N.I.C. Pt. 2 is available now. -
Ismael AbduSalaam