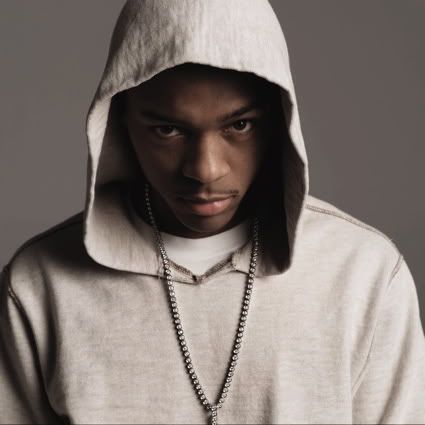 Rapper/actor Bow Wow has teamed with Walk Across America to encourage voter registration and youth participation in the upcoming presidential elections.
Starting in October 1, Bow Wow and Walk Across America will travel to various cities across the United States, including major markets like Philadelphia, Washington D.C. and New York City.
Bow Wow and company will travel by foot and bus at several of the stops, which includes local radio stations, colleges and universities, where Declare Yourself and Black Youth Vote will assisting with the voter registration process.
"It's important for the youth to participate because we're tomorrow's leaders," Bow Wow told
AllHipHop.com
in a statement. "We need to make sure that our voices are heard and have a say in the decisions that will affect our lives and our country for years to come."
In order to ensure his voice is continuously heard as a community activist, Bow Wow will launch his own non-profit, the Follow The Leader Foundation, later this year.
Bow Wow is currently in the studio finishing his sixth album, New Jack City, Pt. II, which will hit stores in December. -
Morris Moore
Bow Wow's Walk Across America dates are listed below:
10/1 Atlanta, GA
10/2 Columbia, SC
10/3 Philadelphia, PA
10/4 Richmond, VA
10/5 Mobile, AL
10/6 Nashville, TN
10/7 TBA
10/8 North Carolina (city TBA)
10/9 TBA 10/10 New York, NY
10/11 Washington, D.C.
10/12 Baltimore, MD
10/13 New Jersey (city TBA)
10/14 Boston, MA
10/15 Hartford, CT